Due to the shortage of receipt tape and the simultaneous increase in prices for it due to the reduction in the supply of raw materials, retail is gradually switching to electronic receipts.
Now Smartix self-service cash desks support sending receipts to e-mail or via SMS. As a result of the update, cash desk owners can offer customers the choice of issuing a paper receipt or an electronic receipt, as well as forcibly sending out receipts only in digital form.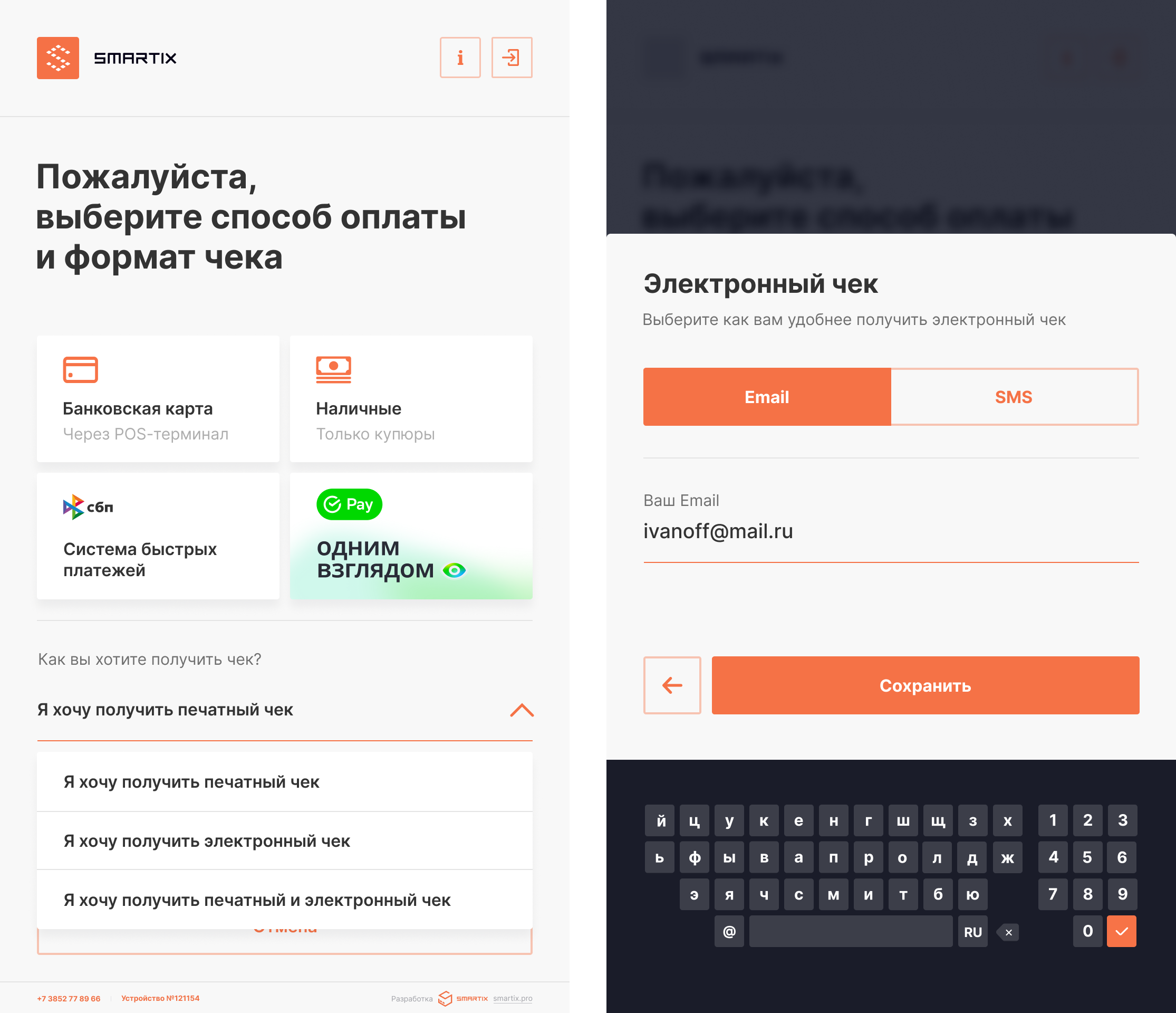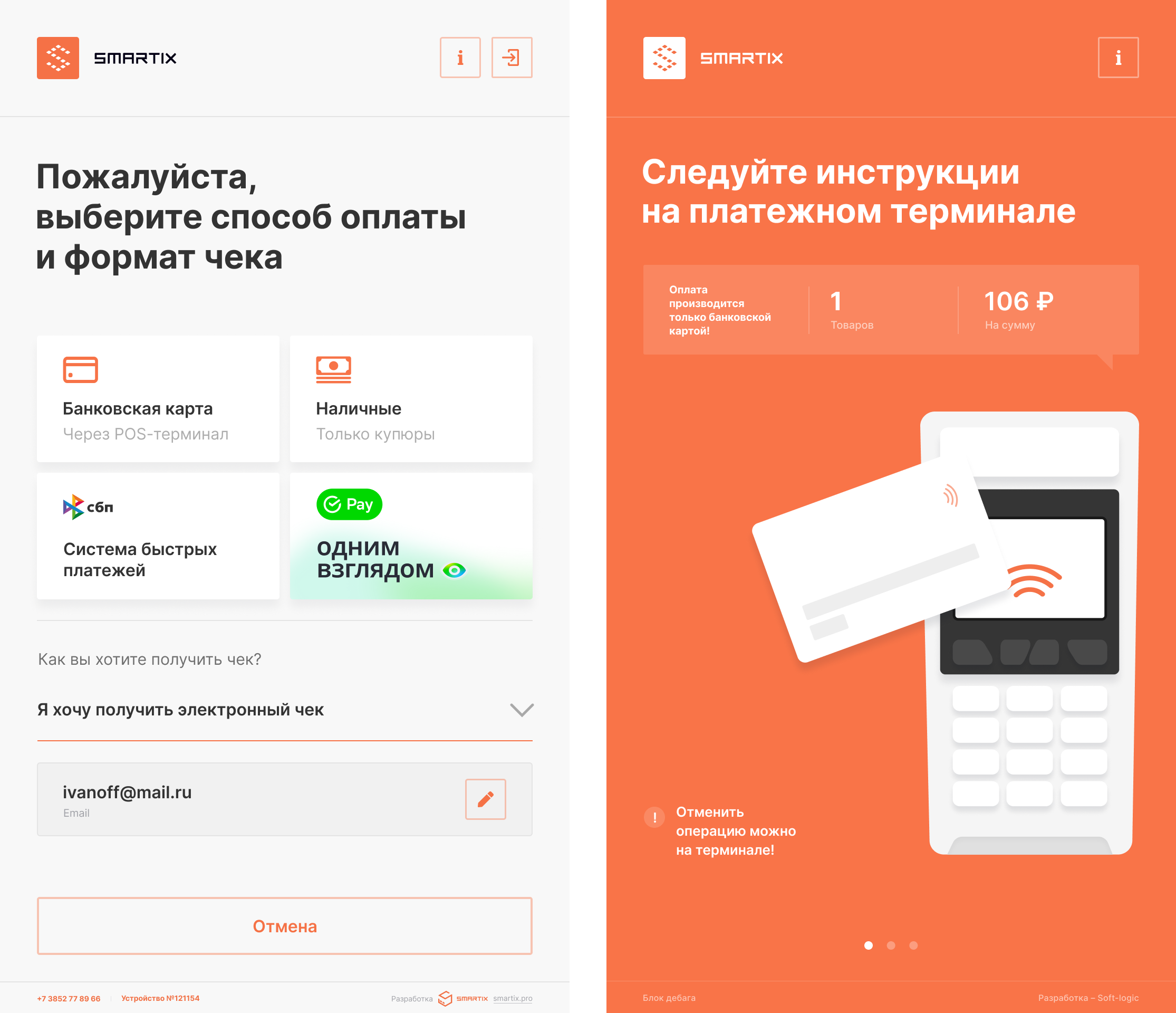 As a result of the revision, the following functionality is now available:
Possibility of issuing a printed receipt to the client
Possibility to send an electronic receipt to the client
Setting the default receipt option selection
Additional settings are supported for electronic receipts:
Selection of receipt delivery method: SMS/e-mail at the user's choice, only e-mail, only SMS. Sending SMS is a paid service with additional costs, so the owner of the kiosk network independently decides whether to use this format for sending receipts.
Ability to skip entering the address of the recipient of the receipt. The payment procedure for the client is simplified if he does not need a receipt. At the same time, the data is still fiscalized and received by the OFD and the tax authorities.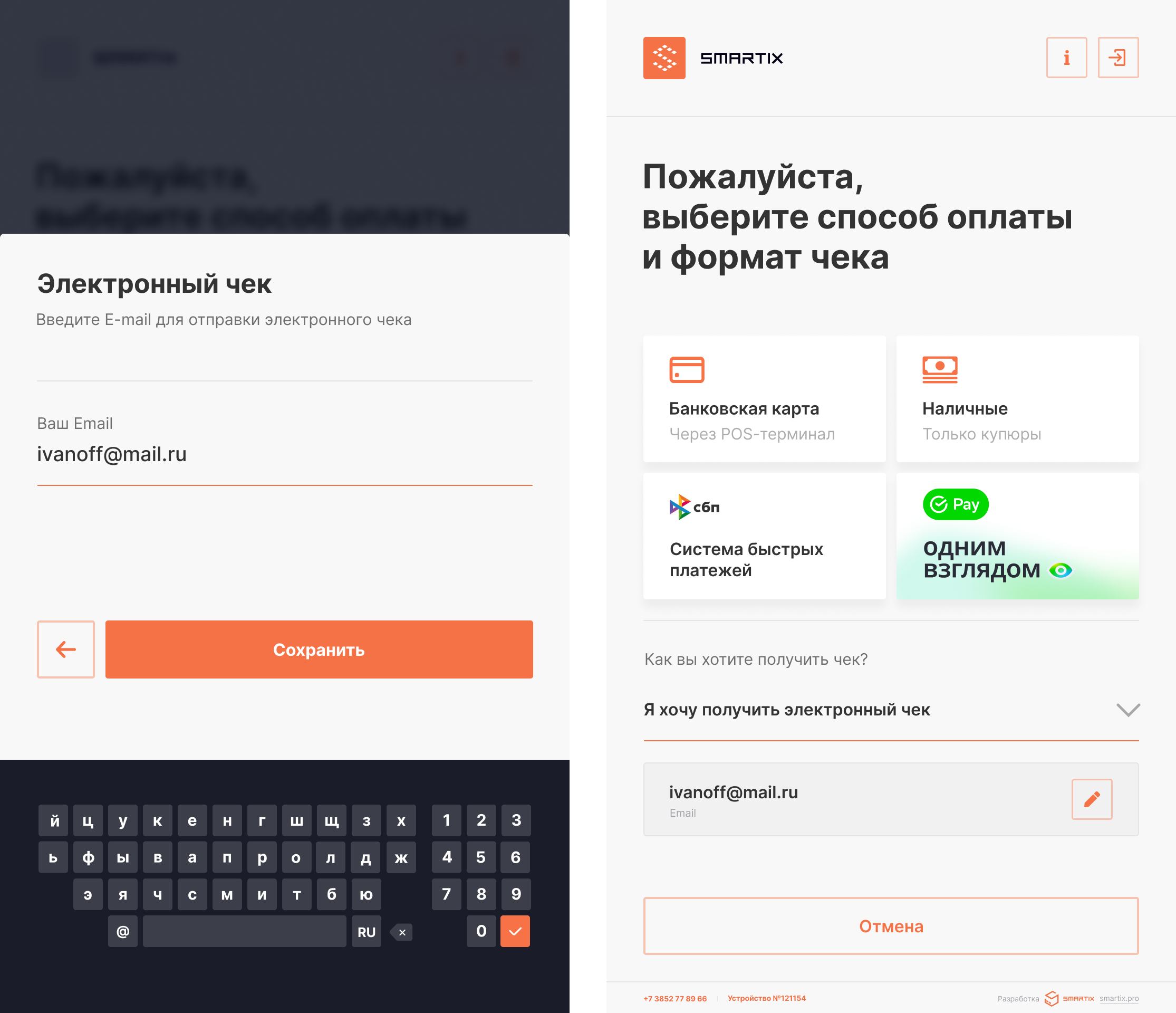 Electronic receipt settings are available in special profiles in the back office and can be individually assigned to each cash desk. As a result, the required flexibility is achieved — the customer can activate various conditions for issuing receipts on the required device segments. For example, on one part of the cash desks, only paper receipts are issued, on the other, paper and digital receipts without SMS, on the third, only digital receipts, including SMS receipts.
As a result of the improvements, all existing and new Smartix clients based on a boxed solution receive the functionality for setting up the issuance of receipts, which is flexibly configured and fully meets their requirements.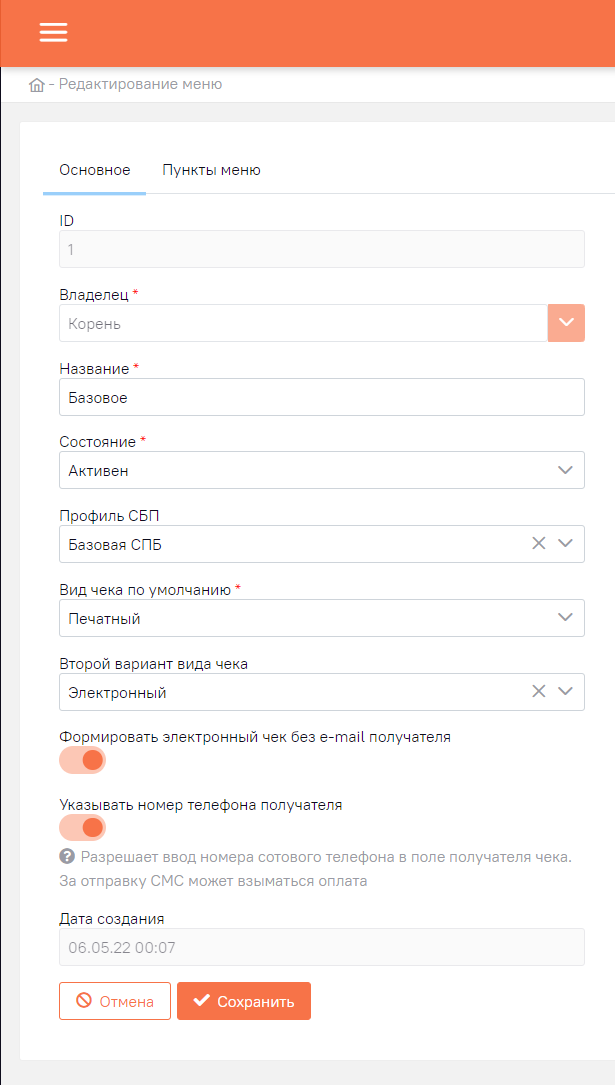 Electronic receipts, in addition to reducing retail costs for paper tape, act as a new environmental standard and a modern component of clean technologies.
Smartix specialists offer one of the most functional self-checkout solutions on the market. The software is suitable for trading any product and ensures compliance with all requirements for sales automation in accordance with the law. Smartix cash desks allow the implementation of any scenarios for the sale of goods or services, the launch of new or the addition of existing functionality following a change in the conditions for conducting a commercial business.