Self-service checkouts are increasingly in demand among retail customers in various areas. At the same time new requests from customers of the solution arise in terms of implementing additional functionality and supporting additional equipment for self-service devices.
Smartix specialists offer the functionality of payment for generated invoices at self-service checkouts. All data on the set of commodity items selected by the client is generated at the form of QR codes.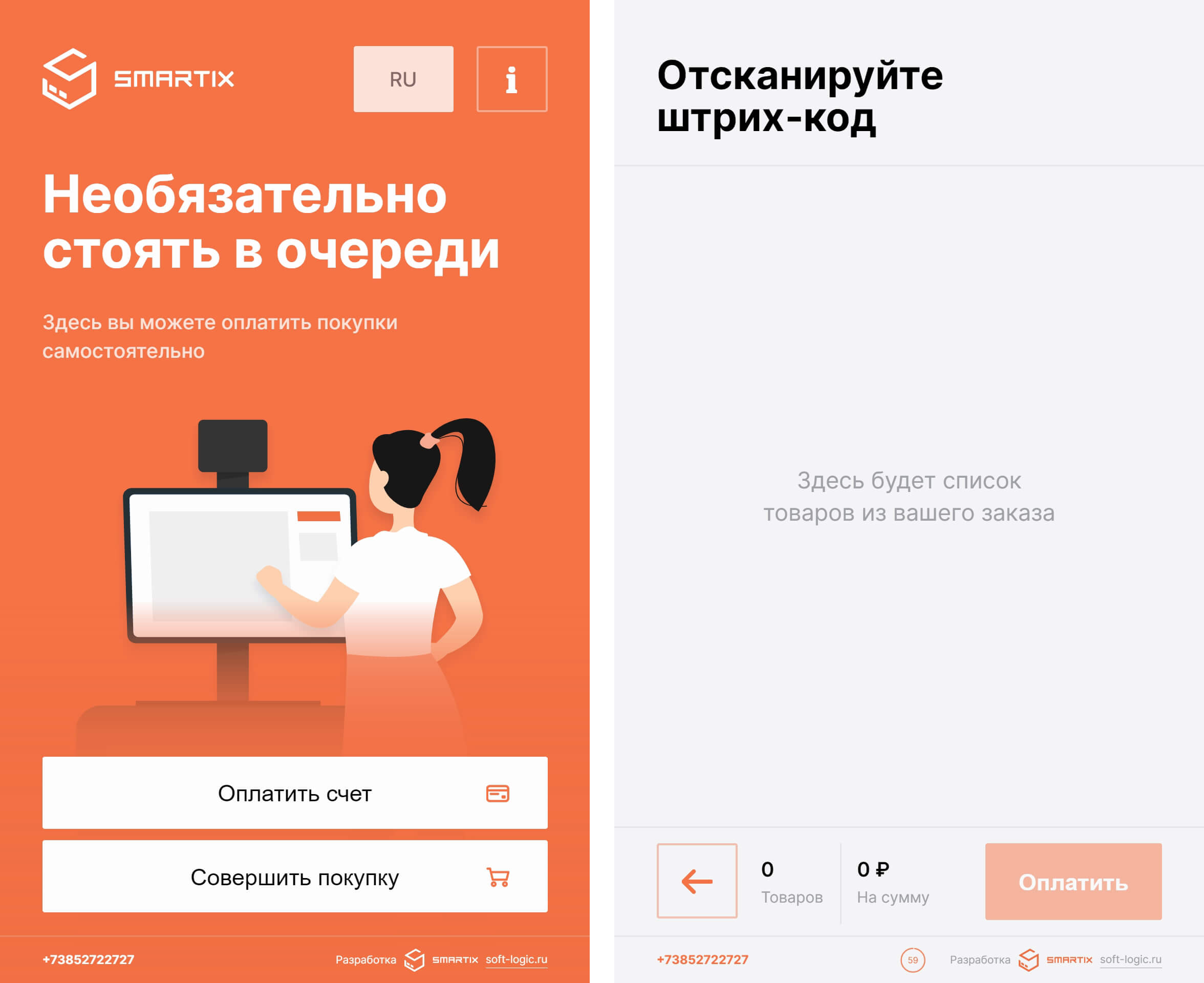 Customers can quickly pay invoices by simply holding a QR code or barcode from an invoice to a self-checkout scanner. In this case, the screen will display detailed information about the order, including for each item with additional information of amount and quantity.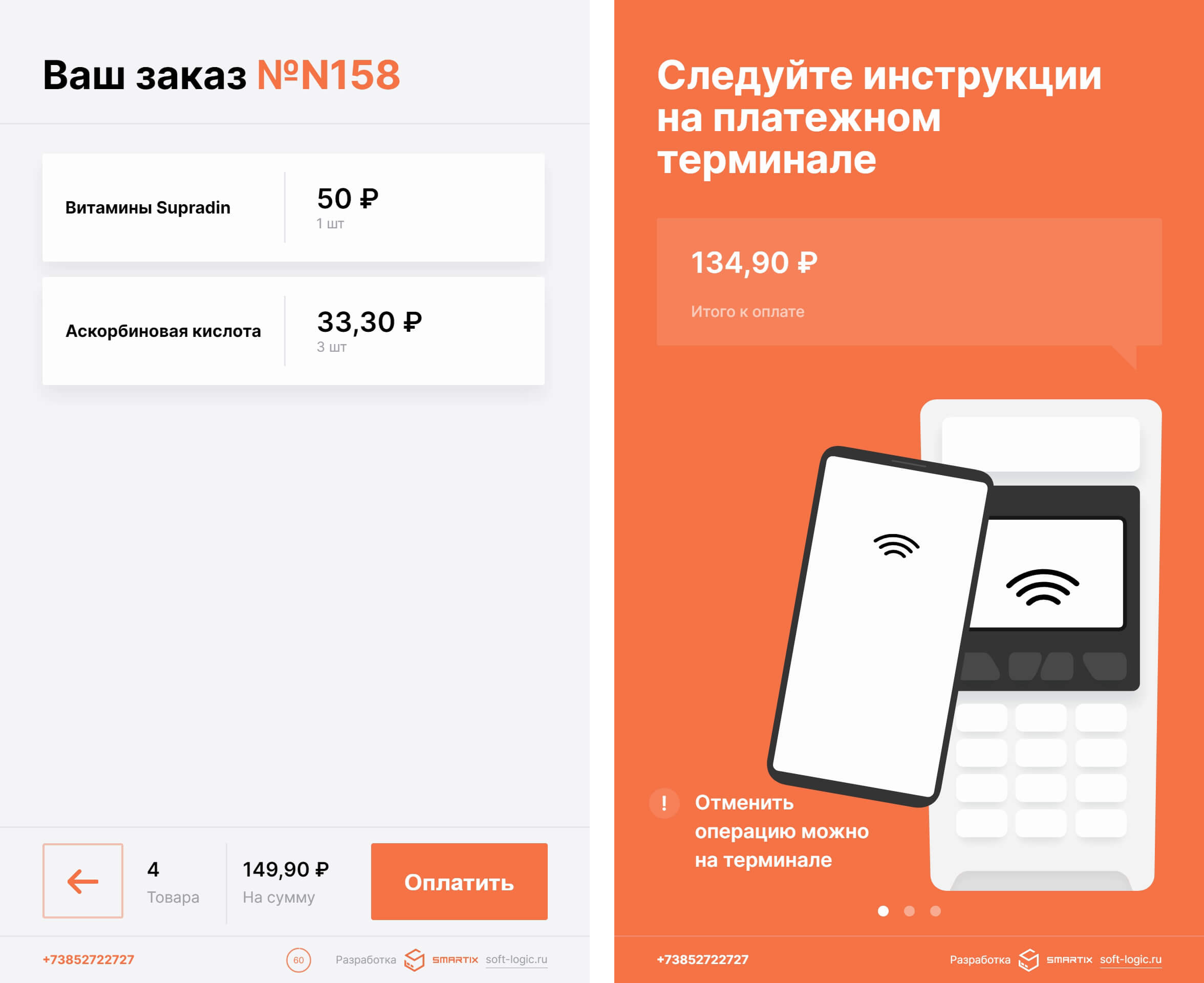 Scenario is suitable for automation of sales in any commercial area, including the sale of piece goods, for example, electronics and household appliances or for service sector, for example, car maintenance where the entire set of work will be configured in the QR code.
Smartix specialists offer self-checkout counters that meet all the needs of modern retail. Functional software provides effective automation of commerce in any format and implementation of any range of products or services. Smartix self-service checkouts are suitable for launching any scenarios of interaction with customers, as well as flexible development of existing functionality in the process of use following the changing needs of end customers and solution owners.