Retailers and various companies in the service sector often separately purchase self-service kiosks to implement self-service systems and additionally purchase ticket kiosks for issuing tickets within the electronic queue system. Software incompatibility or limited functionality forces customers to double the hardware costs by installing one device per every solution.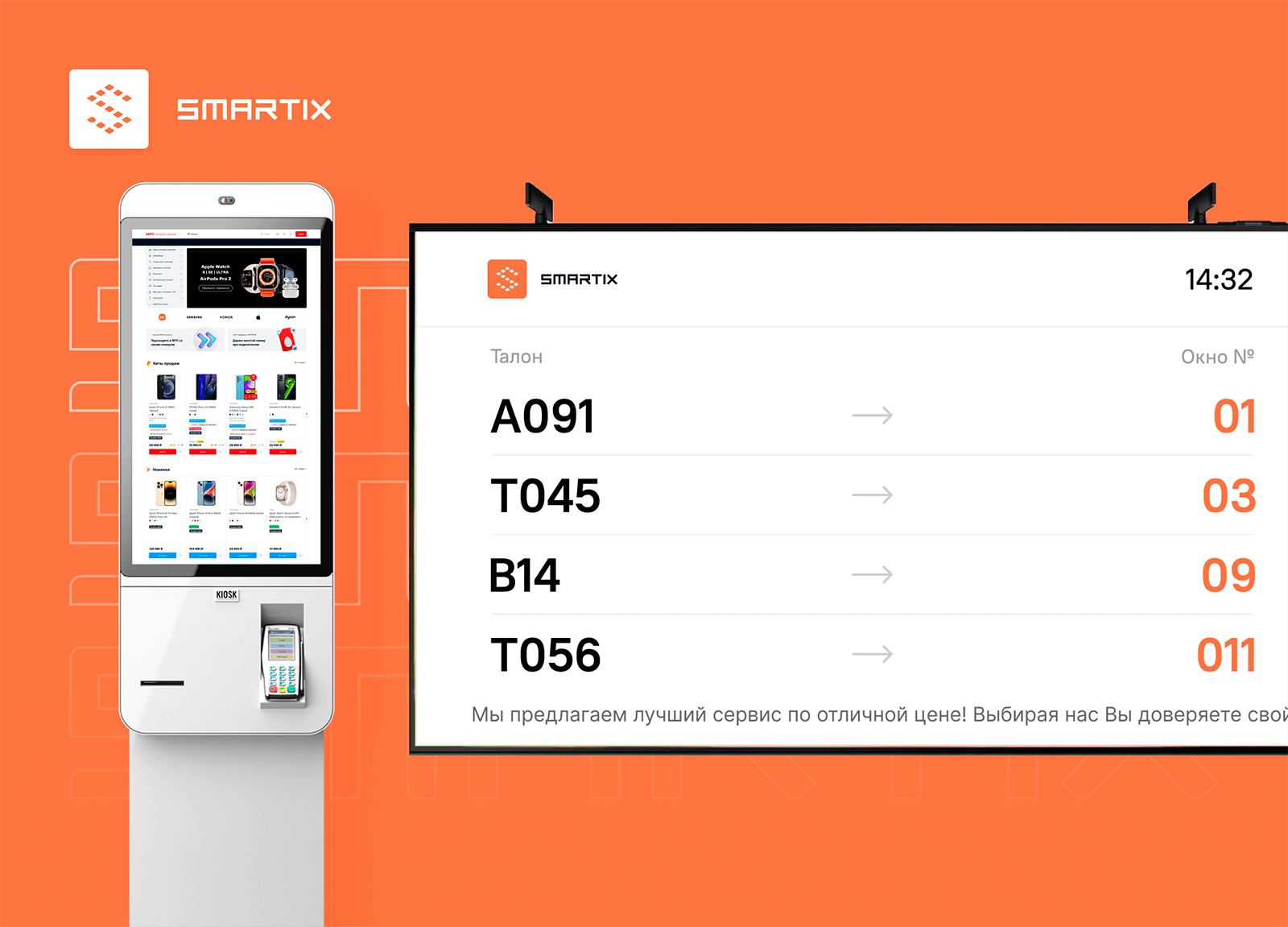 Acting as specialized developer of software for self-service kiosks and its own electronic queuing system, Smartix company provides its customers with the opportunity to combine two solutions in one software and hardware complex.
A single device with modern web interface allows, for example, to display an interactive showcase of goods with the ability to create and pay for product cart, as well as queue up for a manager to receive any services — return of goods, consultation, payment in installments, etc.
In addition to the combined self-service kiosk and electronic queue, Smartix software allows to deploy any functionality in the kiosk digital storefront, for example, website, information panel, price checker, help module with microphone and webcam and much more. If necessary, the combined self-service device can be modified at the customer's request.