Self-service checkouts with specialized software are used by clothing stores to reduce the cost of cashiers and reduce space for full-fledged cash registers. As a result optimized costs and expanding trading area. At the same time convenience for the modern buyer and speed of service are growing.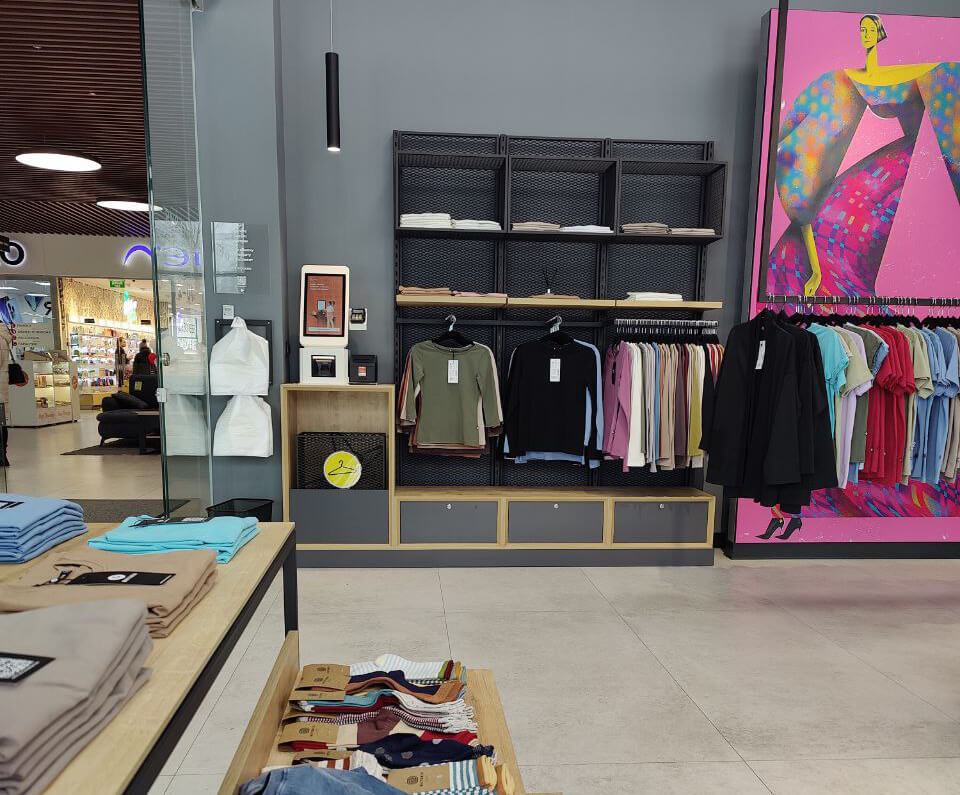 An example of the implementation of self-checkout with Smartix system in fashion retail is Materia brand clothing store automation project. Now all sales of goods are carried out in an automated mode — buyers independently scan products and pay for them in a non-cash way. Consultants need only keep order at the trading area and advise customers about presented clothes.
Manufacturer and supplier of the self-checkout is TOUCHPLAT, a Russian manufacturer of self-service systems. Combined software and hardware complex include one of the most functional software on the market and premium kiosks. The solution supports self-checkout scanning, work with loyalty systems, payment by bank card, as well as the possibility of flexible improvements at request.
Smartix specialists have implemented online exchange of reference information and obtaining data about goods from the customer's accounting system. Smartix self-checkouts support work with clothing items, as well as with its characteristics. When scanning barcode, buyer sees name and variant of color, size, style in the self-checkout interface. Sales data are transferred to the accounting system, taking into account the selected variation, information about the balances is displayed correctly.
Smartix self-service checkouts are effective tool for automating stores of any size and with a different range of products. Software is fully adapted out-of-the-box solution for 1C and MoySklad, it can also support information exchange with any other third-party accounting system. Smartix self-service checkouts have been launched and are effectively functioning in a variety of projects in various areas of retail and service.