Development of self-checkout technologies following the change in consumer habits leads to an increase of minimarket's market share. Multipurpose store with a small selling area covers the need of customers for a standard range of products in a certain segment, for example, if it is a grocery retailer, a food point with vending machines or a retail outlet at gas station. At the same time, an important point in organizing the operation of an unmanned store is an effective solution for accepting payments for products.
Smartix company informs about the launch of a new model of self-service checkout, designed specially for minimarkets.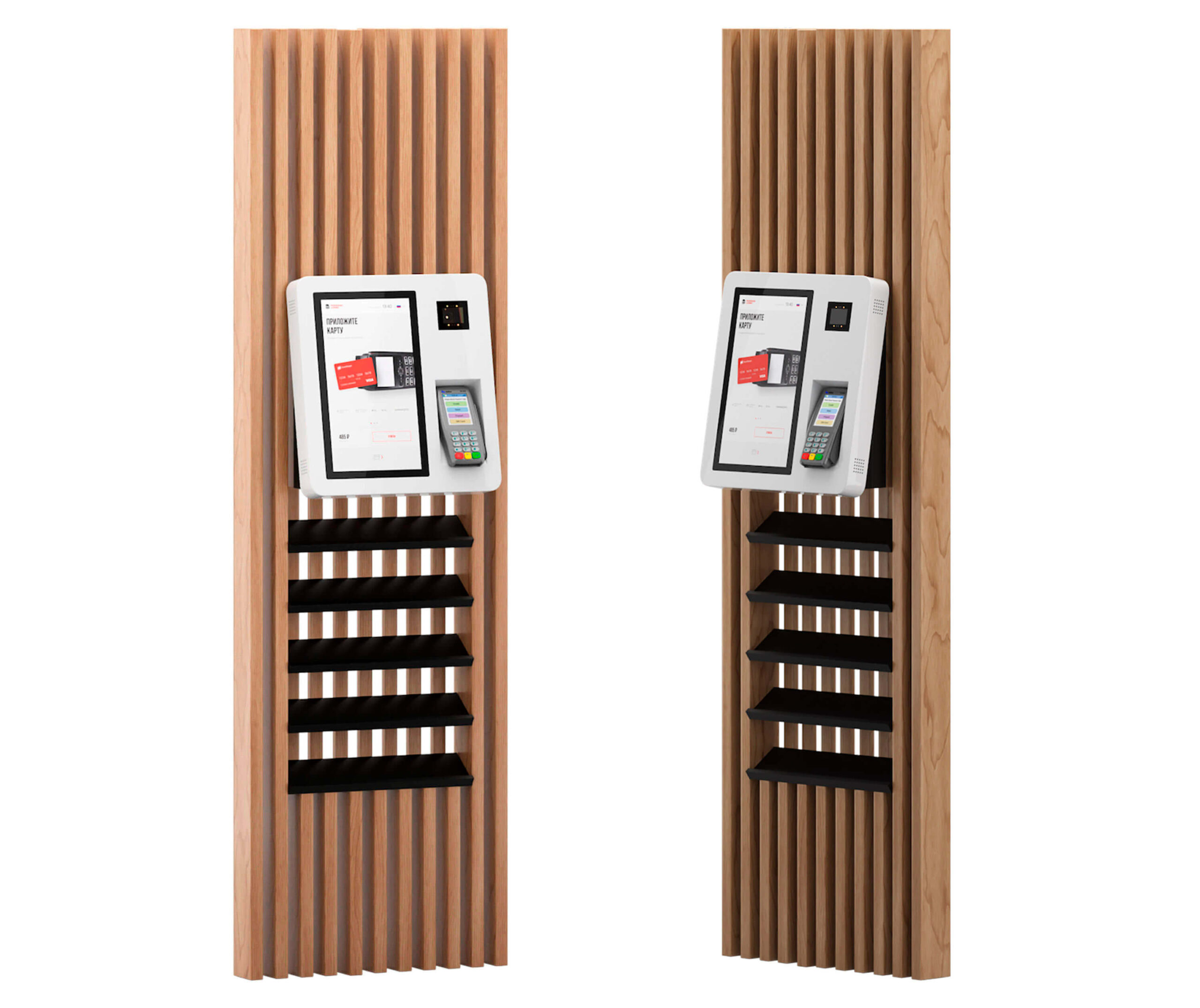 The device includes a compact 15.6″ screen, equipped with QR code scanner and POS terminal. A complete turnkey solution in the "self-checkout + software" format is suitable for launching a flexible format minimarket with a different range of products.
Smartix software features

Smartix cash register software for minimarkets takes into account all needs of business in the field of launching and organizing work of unmanned outlets. Features includes:
Self-selection, scanning and payment for goods through QR scanner or webcam
Interactive showcase for selling goods without barcode from catalog in the interface
Combination with vending machines, lockers, coffee machines
Integration with 1C, other accounting systems
Operation of software without an external accounting system — prices and assortment are managed at Smartix back office
Product labeling support (Chestniy ZNAK)
Support for loyalty systems, marketing functionality (bonuses, promotions)
Advertising management module, videos and banners at interface screens and when idle
Interface styling and branding, custom development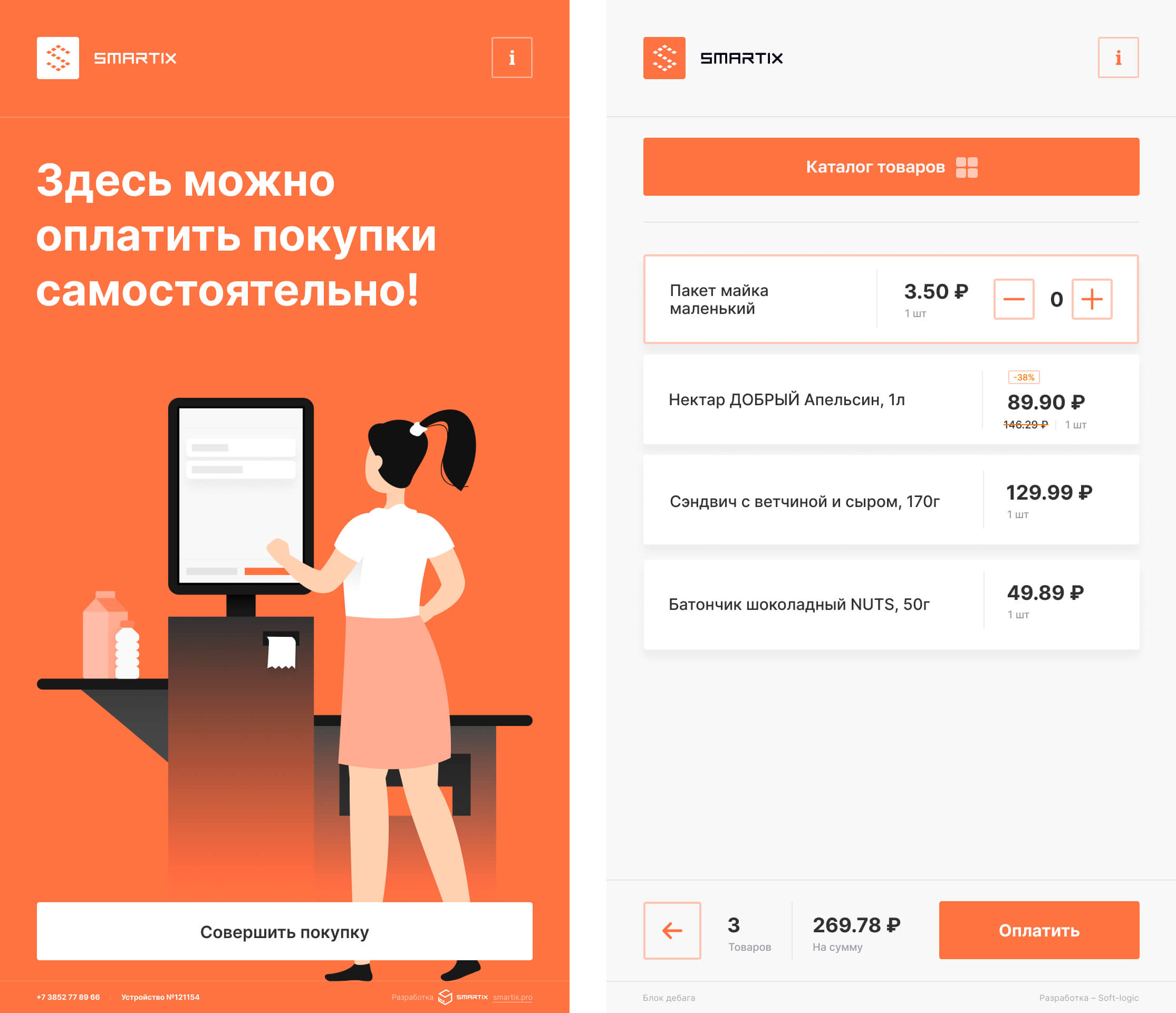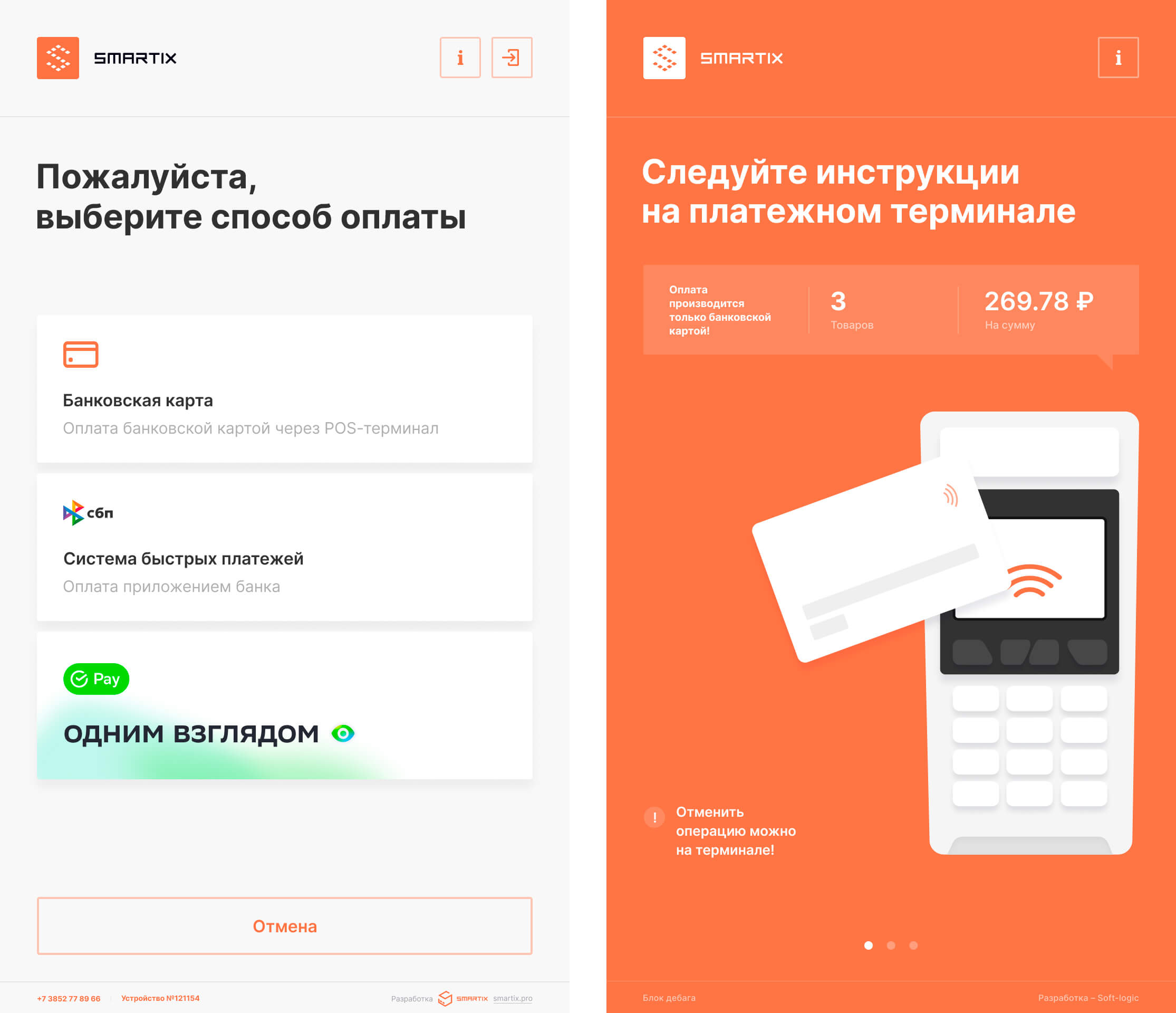 Payment means

Smartix self-checkout software supports various methods of receiving payment for products:
Bank card through POS-terminal
Fast payment system
Pay by glance from Sber
Gift certificates and any external means of payment
Support for local fiscal equipment and cloud fiscal services is provided. The ability to provide buyer with a choice of receipt type — printed or electronic (SMS, e-mail).
Connecting of additional equipment

In addition to the classic self-checkout, depending on the product range, Smartix self-service checkouts for minimarkets can work with various hardware components:
Standard lockers
Devices with cells equipped with regular or transparent doors. User can select shopping cart through an interactive showcase, make payment and pick up goods in the opened cell.
Lockers with cooling
Refrigerated lockers with cells, each locker can maintain a different temperature. Customizable storage conditions allows to organize work with various products that require freezing or simple cooling.
Vending and coffee machines
Remote control of coffee point equipment at minimarket, selection and payment for drink. Connection of vending machines, snack machines with postpaid dispensing of products.
Warehouse accounting

Up-to-date information about the balances at the sale point allows to effectively plan the replenishment of a new product. To solve this problem, external accounting systems are used, with which Smartix cash registers support ready-made integration, for example, 1C system or MyWarehouse. At the same time, if the customer needs to receive warehouse accounting within the Smartix out-of-the-box software, view balances, write-offs, replenishments, etc., specialists are ready to modify and implement this functionality at request.
Result

Self-checkouts for minimarkets based on Smartix software effectively solve tasks of self-scanning and payment for purchases in a modern small area store. The devices will also work well as a component of a retailer's modern infrastructure, including digital tools such as QR code room access, electronic price tags, demand-based inventory tracking systems, smart shelves, video analytics, etc.
Variability of the functionality, use of the most modern technologies and possibility of adaptation will allow the implementation of both standard and custom projects with special requirements for software and hardware.