The range of retailers includes commodity items presented in various variations with a set of characteristics. For example, an item of clothing in several colors and sizes, or smart TV with different diagonal. Accounting systems such as 1C or MoySklad keep assortment data along with additional variations.
Now Smartix self-checkouts support work with goods and their characteristics. As a result of updating the cash register software, the variations are loaded into the product database on the Smartix side, while self-checkouts when scanning products determine its variations by applied barcode.
The buyer in the cart on the self-checkouts screen sees characteristics of the product. Smartix self-checkout software transfers data on the sale of products with a variation to the customer's accounting system, information on the balances is correctly displayed.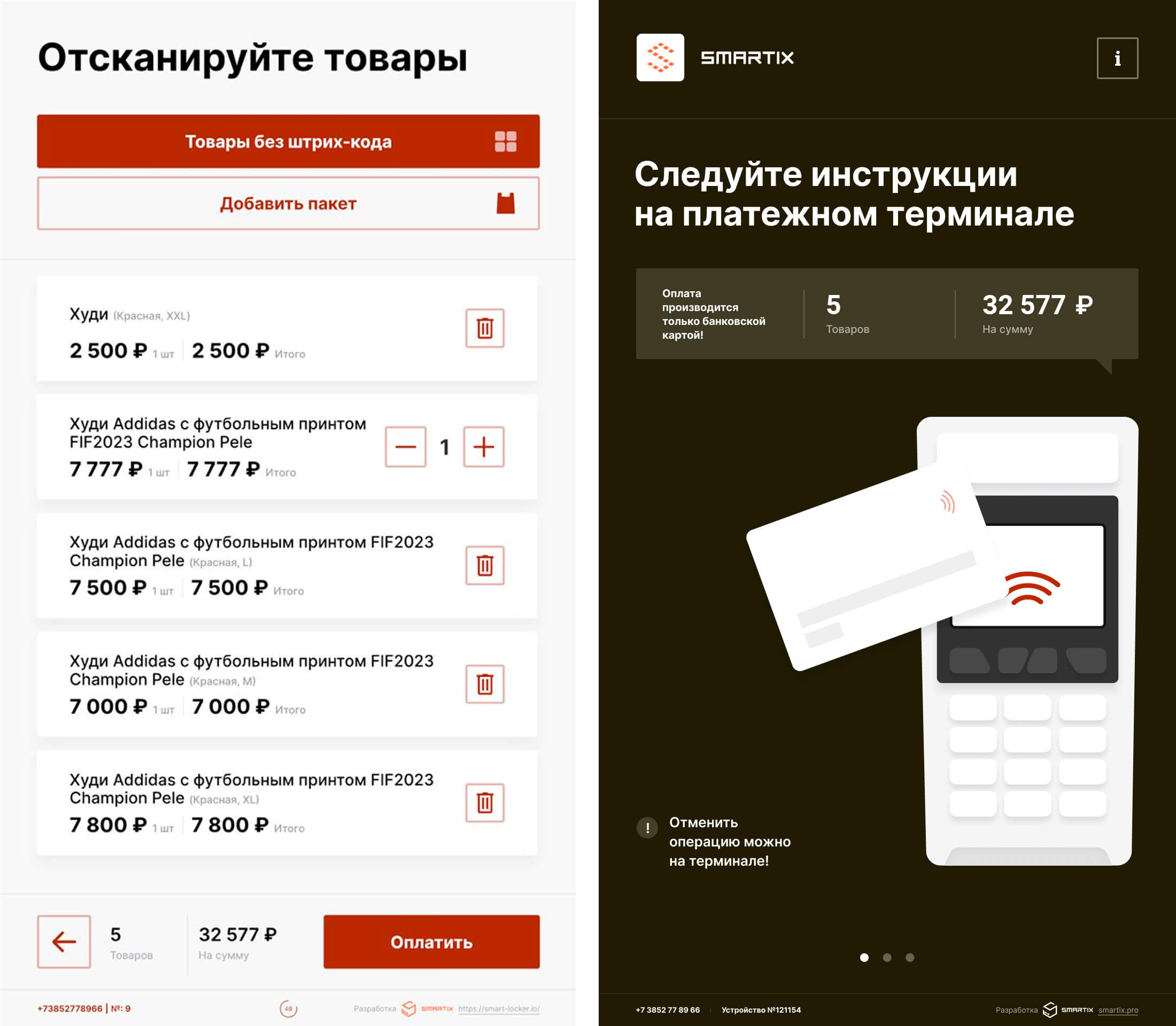 Smartix specialists continue to develop the solution and expand the functionality for existing and potential customers. Smartix software for self-service checkouts basically includes all features required by a modern retailer. If additional requirements arise, complex can be flexibly modified at request.