TOUCHPLAT announces participation in Retail TECH 2022, the largest exhibition of up-to-date solutions and equipment for the retail industry. There will be demonstration of TOUCHPLAT™ self-service devices, which will use Smartix software. The solution will be available at 2.91 stand (second floor).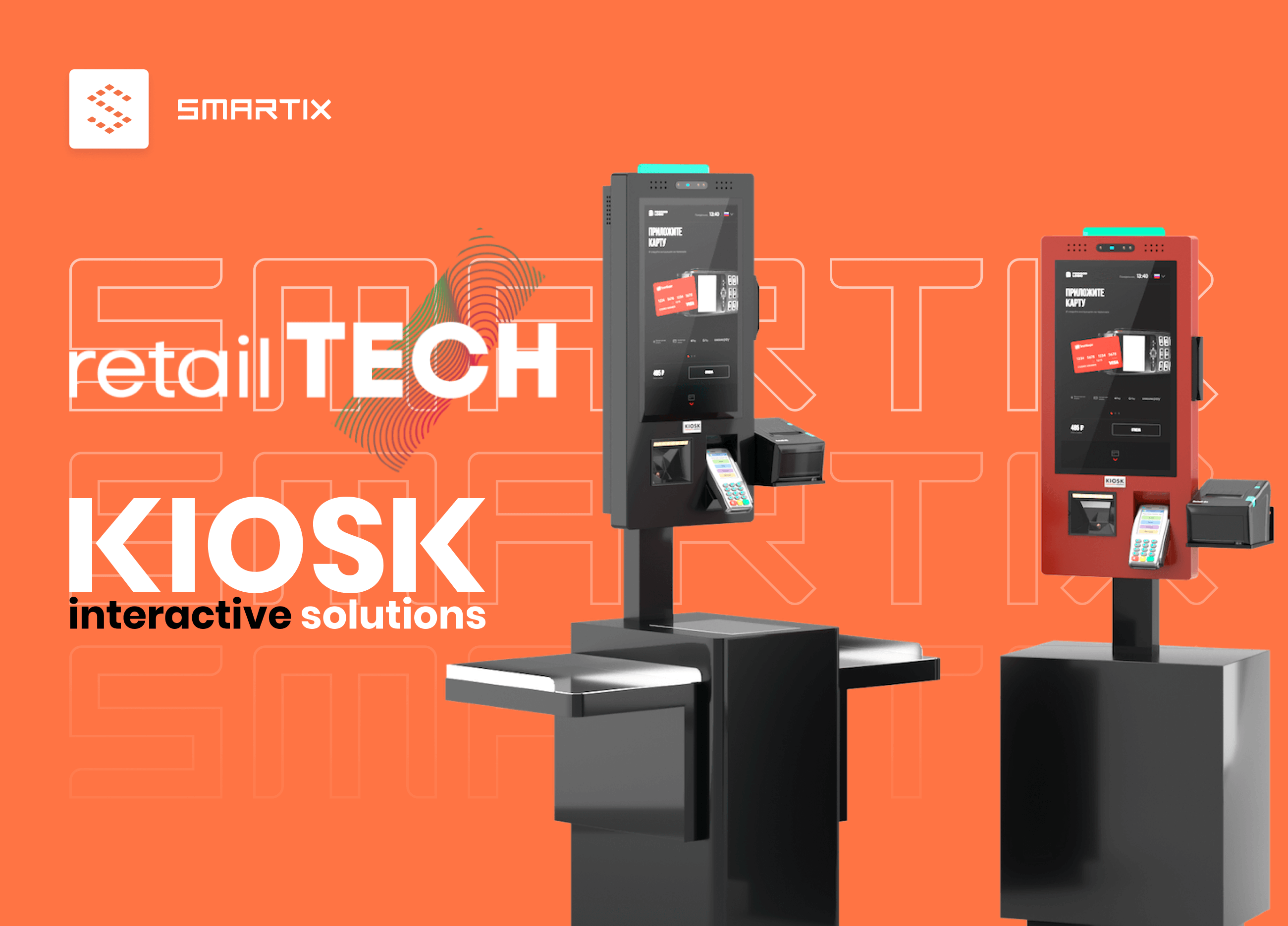 Event will take place from 12 to 14 April at the World Trade Center (WTC) in Moscow. Visitors will be introduced to modern retail formats, key trends in the transformation of stores into e-commerce, as well as innovations and new services in the trading area.
Smartix software solves the whole range of tasks for launching self-service checkouts and self-checkout systems, allows to automate retail outlet of any format and area.
Advantages of TOUCHPLAT checkouts with Smartix software

Automation of the sale of services and goods in wholesale and retail networks
Reduced personnel costs
The ability to deploy a website or an online store of the customer in the interface
Significant increase in the throughput of the cash unit
Reducing the space allocated for traditional cash registers, compact equipment
Increasing customer loyalty, reaching a wider target group of consumers
Functionality

Support for scales, scanners, laser printers, toppers, integration with shop equipment upon request
Integration with 1C, other accounting systems
Product labeling support
Support for loyalty cards, marketing functionality (bonuses, promotions)
Support for working with 18+ category goods
Advertising management module, videos and banners on interface screens and when idle
Interface styling and branding, custom development
Features of Smartix software

Full-featured back office, online statistics, financial monitoring and viewing events in the network of devices
Online monitoring of equipment (presence of receipt paper, communication status, technical malfunctions)
System of SMS, E-mail, Telegram notifications about the work of automatic cash desks for responsible employees
Full compliance with 54 Federal law, support for local fiscal equipment and cloud fiscal services
Remote software update system
Thanks to the built-in capabilities, TOUCHPLAT checkouts with Smartix software are suitable for any area, including food and non-food retail, FMCG and DIY products, as well as highly specialized areas — fashion boutiques, pharmacies, drogeries, fast food, confectionery, etc. The solution is being finalized for any requirements of customers, and also integrates with any accounting systems at the time of launch or in the process of use.