Smartix company together with TOUCHPLAT announces participation in Retail TECH 2023, the largest exhibition of modern solutions and equipment for retail industry. There will be TOUCHPLAT™ self-service devices, which use Smartix self-checkout software.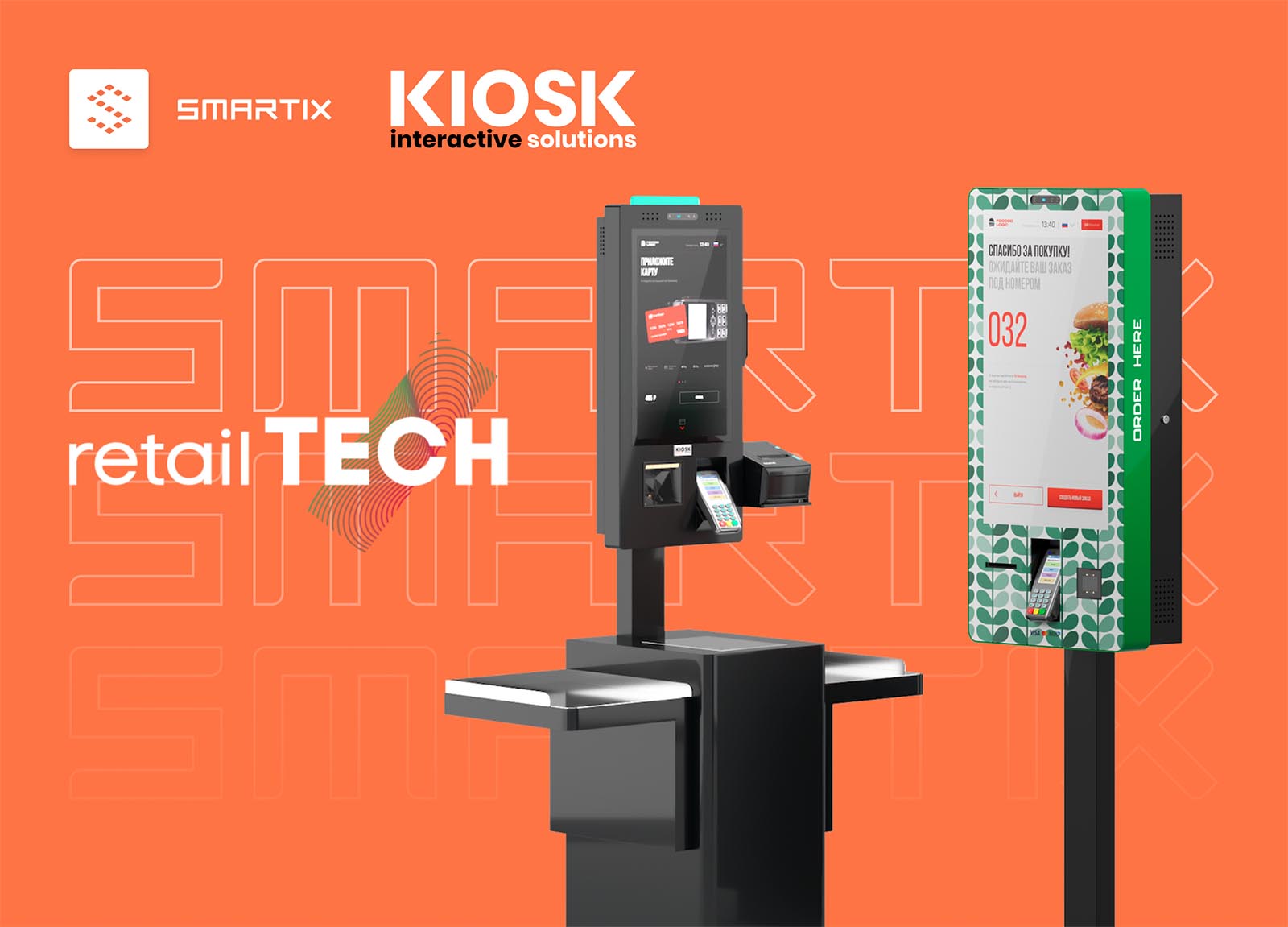 Event will be held from 18 to 20 April at the World Trade Center, Moscow, Krasnopresnenskaya quay, 12. Visitors will be presented with modern retail formats, key trends in transformation of stores into e-commerce, as well as innovations and new services in the trading areas.
TOUCHPLAT is Russian manufacturer of self-checkouts and self-service kiosks under the TOUCHPLAT® trademark. The company has rich experience in equipment development and is ready to offer potential customers a wide range of premium class devices in floor, desktop and wall versions.
Self-checkouts based on Smartix software are not only modern functional software for solving a set of tasks for launching self-checkouts and kiosk systems. The widest experience, competence and understanding of retailers needs of various levels, knowledge of specifics of the industry, these are the strengths that allow Smartix specialists to offer potential customers one of the best solutions on the market.