Smartix software is one of the most functional solutions for launching self-service kiosks in fitness clubs. The presence of a large number of customers — owners of both small gyms and large fitness networks with different requirements for operation scenarios and interaction with clients, leads to the formation of various software capabilities that are available to all potential customers.
Smartix kiosks for fitness area are fully automated devices that sell workout packages or one-time sessions for selected conditions. Devices support authorization by RFID card or bracelet, have a personal account for replenishing and paying for club services, include flexible options for managing membership card and much more.
The devices significantly save fitness club's money by eliminating the need to maintain a standard number of staff and significantly reduce costs in the long term. An additional benefit is the reduction of personal contact and the ease decontamination of devices at COVID situation.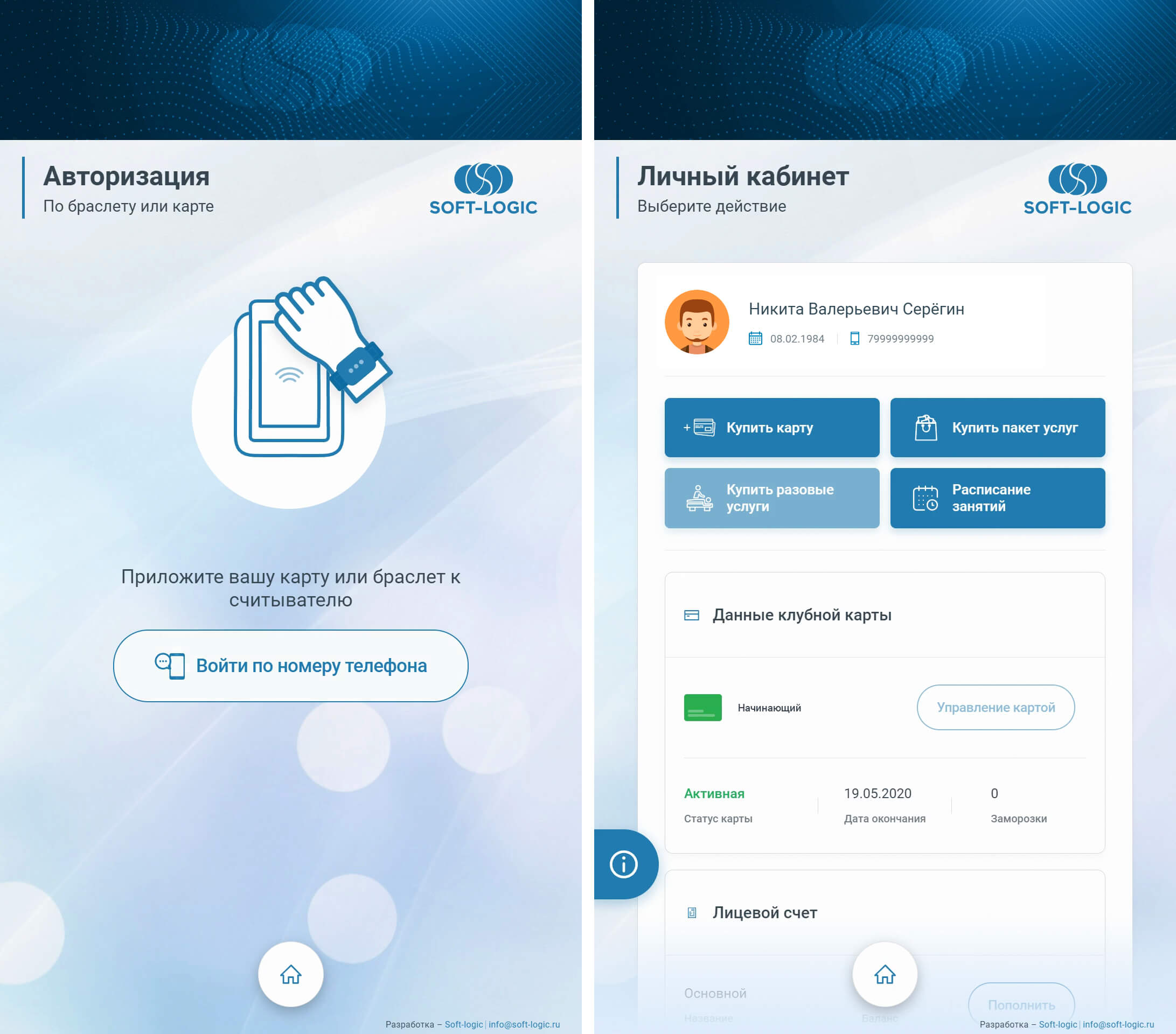 Solution features

1. Client's personal account for purchasing one-time workouts and memberships with a set of services. If necessary, the choice of additional parameters is supported – types of gyms, groups, coaches (different prices are taken into account, for example, for regular and qualified coaches, availability of vacancies).
2. Functional showcase of workouts with the ability to record, edit an ordered services and pay in a couple of clicks, with a description, search by categories and tags.
3. Payment cart that allows to add all services (subscriptions and one-time workouts) and pay for them at once.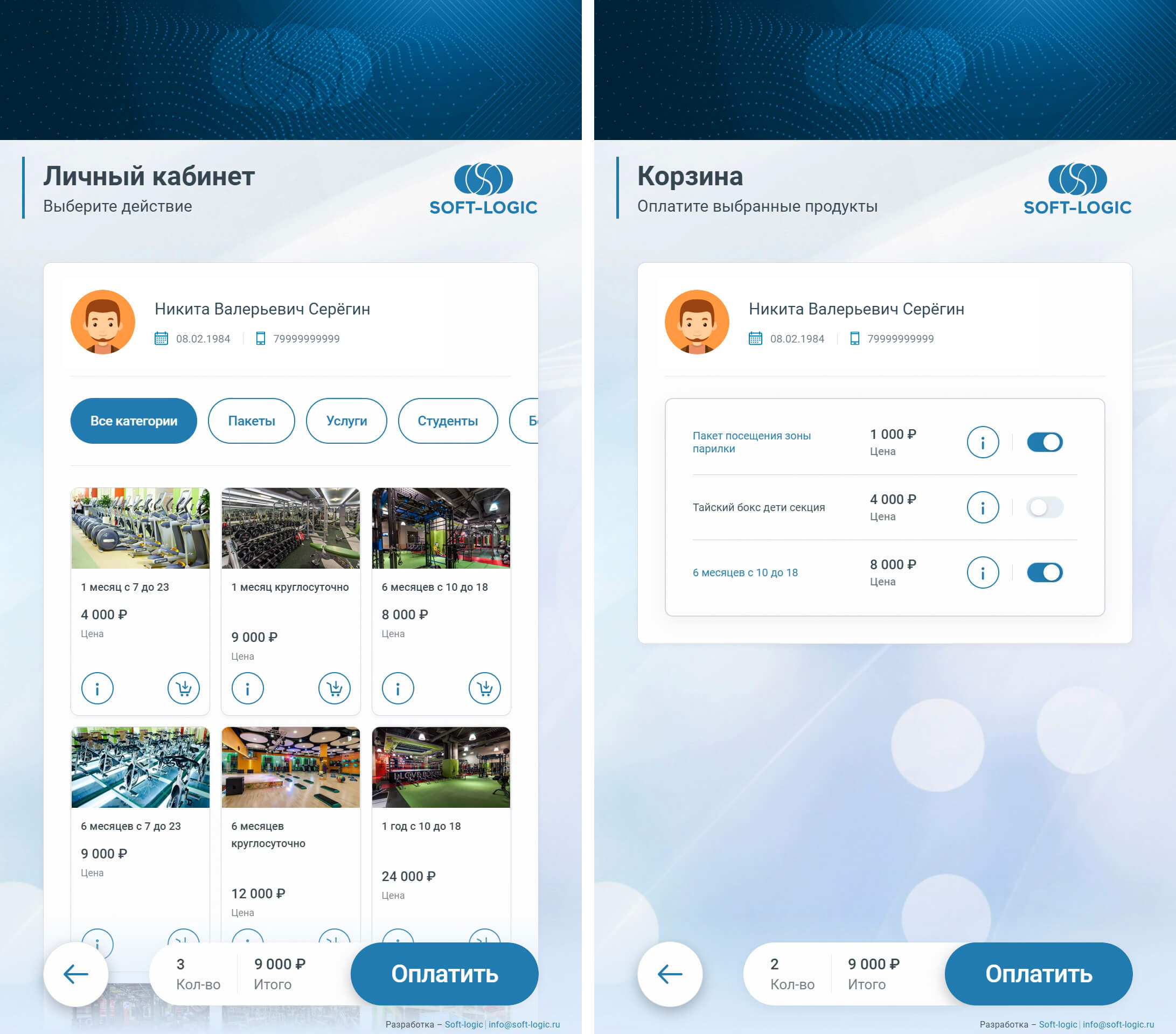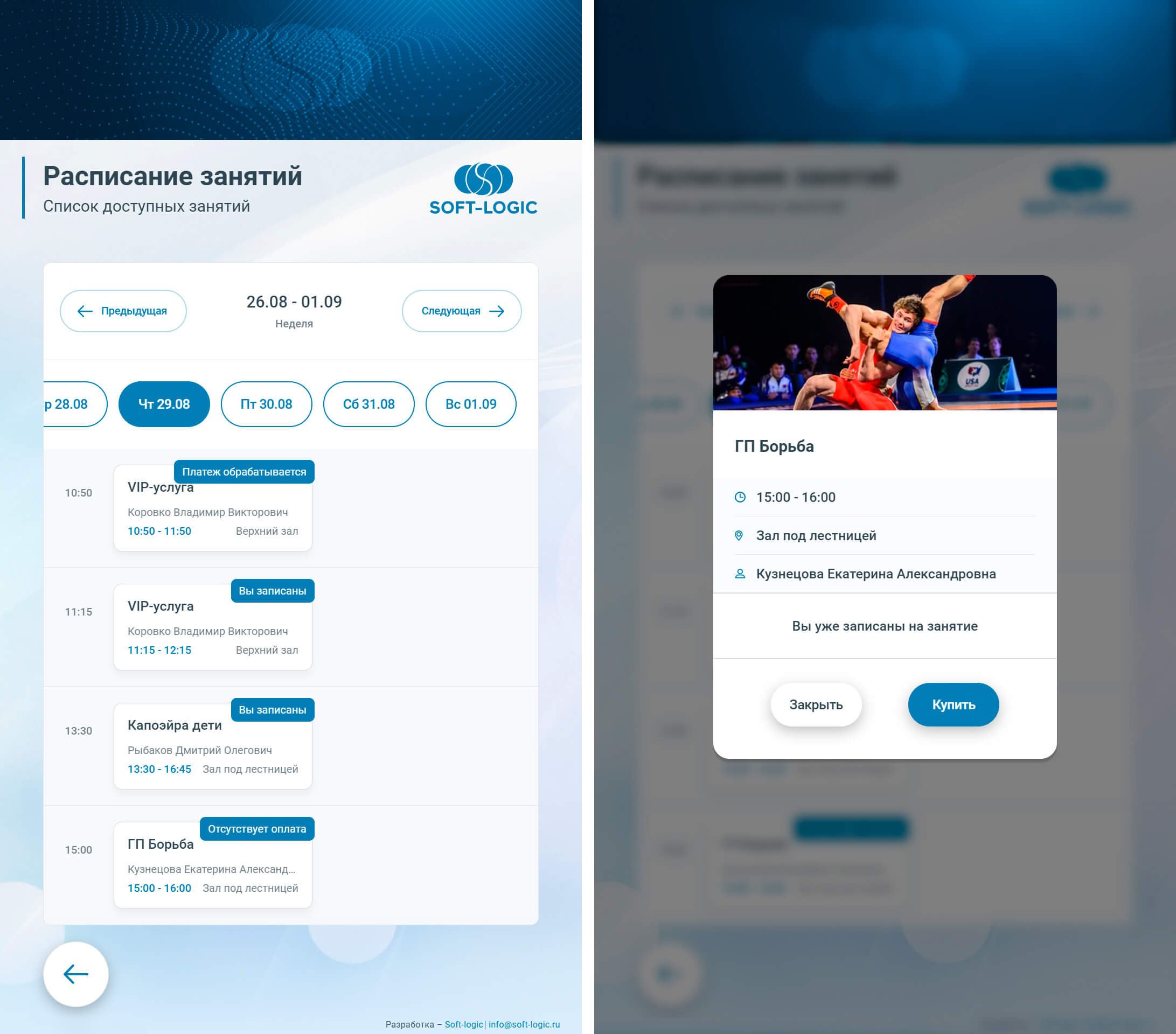 4. Various ways to make an appointment for workouts:
Regular appointment — one-time free visit, available within the existing club membership card, or a visit using the existing balance of account.
Postpaid appointment — workout attendance with added value to the list of arrears and payment in the future.
Appointment with booking — attending a training session only if paid 15 minutes before its start. If the payment has not been received, the booking will be canceled.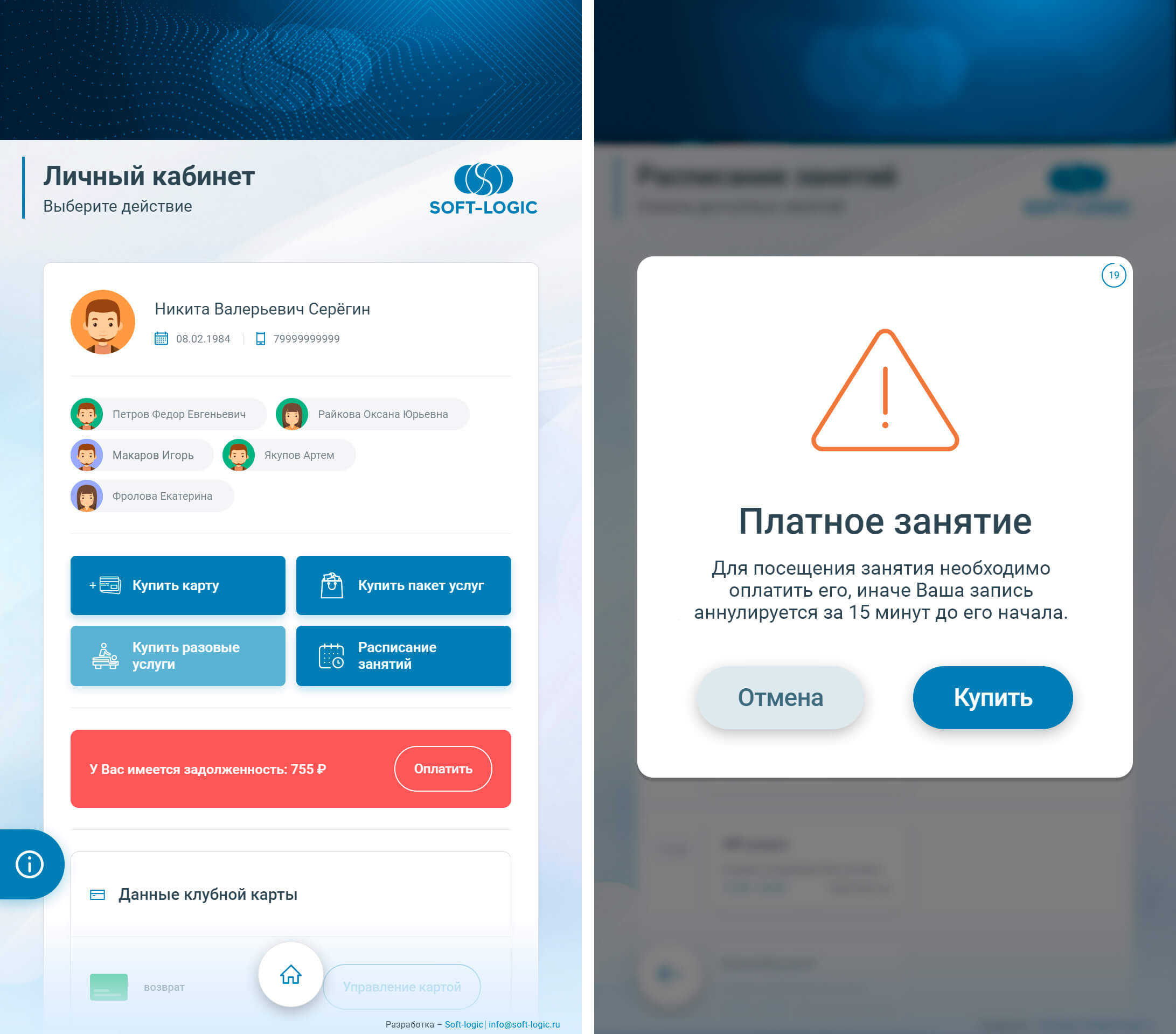 5. Personal client accounts with the possibility of replenishment:
They are used to attract more money from customers, for example, through a customizable increased discount when paying for workouts from a personal account.
They effectively increase the number of regular customers (who already hold large amounts of funds at the club account), attract new ones, and increase loyalty (due to discounts and bonuses when paying). Convenience for visitors — there is no need to regularly carry payment instruments.
Support of a system for managing multiple accounts at the same time. For example, if a client has several personal accounts in 1C, Smartix software allows to select the desired one and replenish it. A personal account can be used to pay for various related goods and services — fitness bar, parking, etc.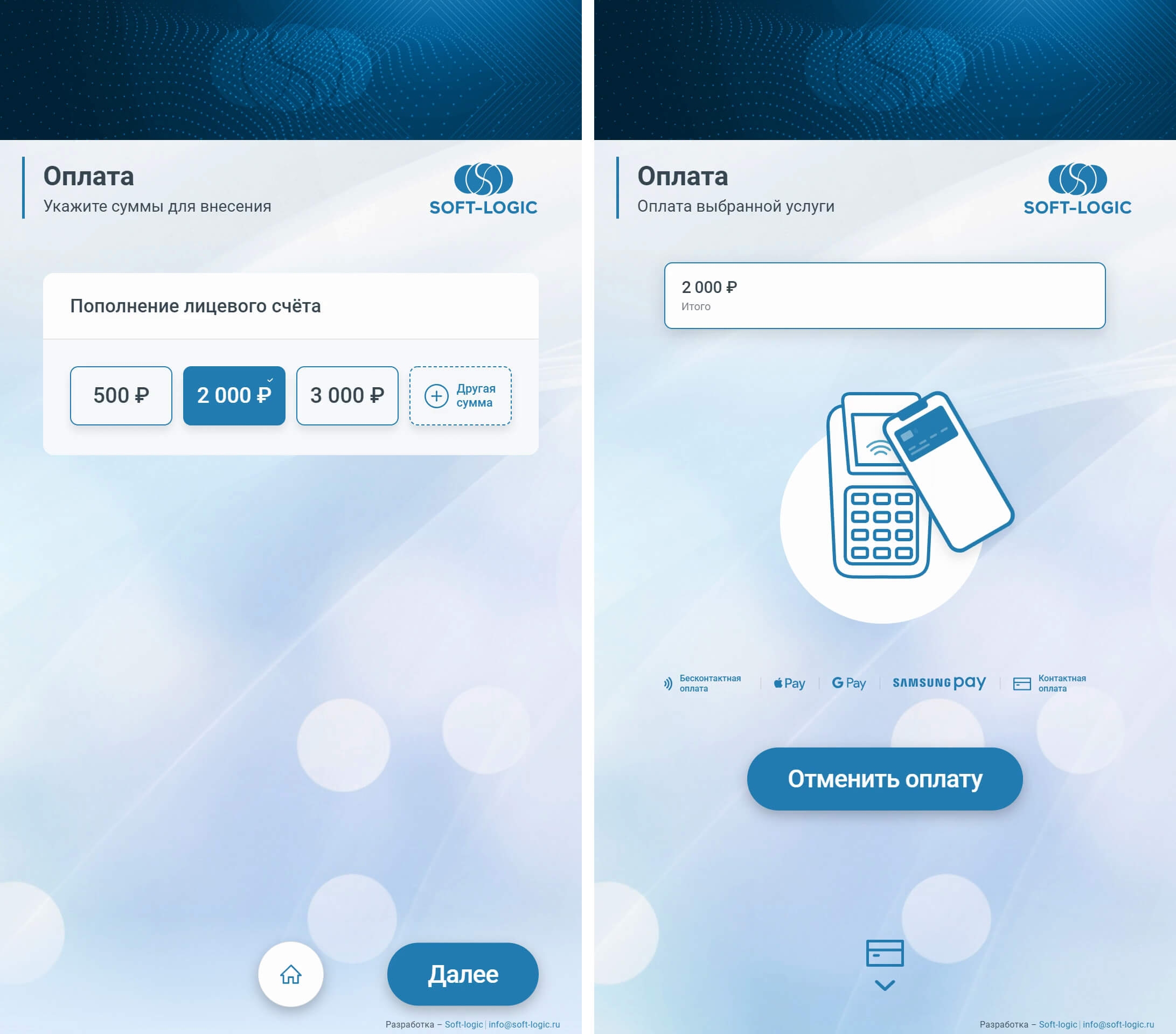 6. Flexible management of the membership card, with the possibility of extending and freezing memberships under certain club conditions.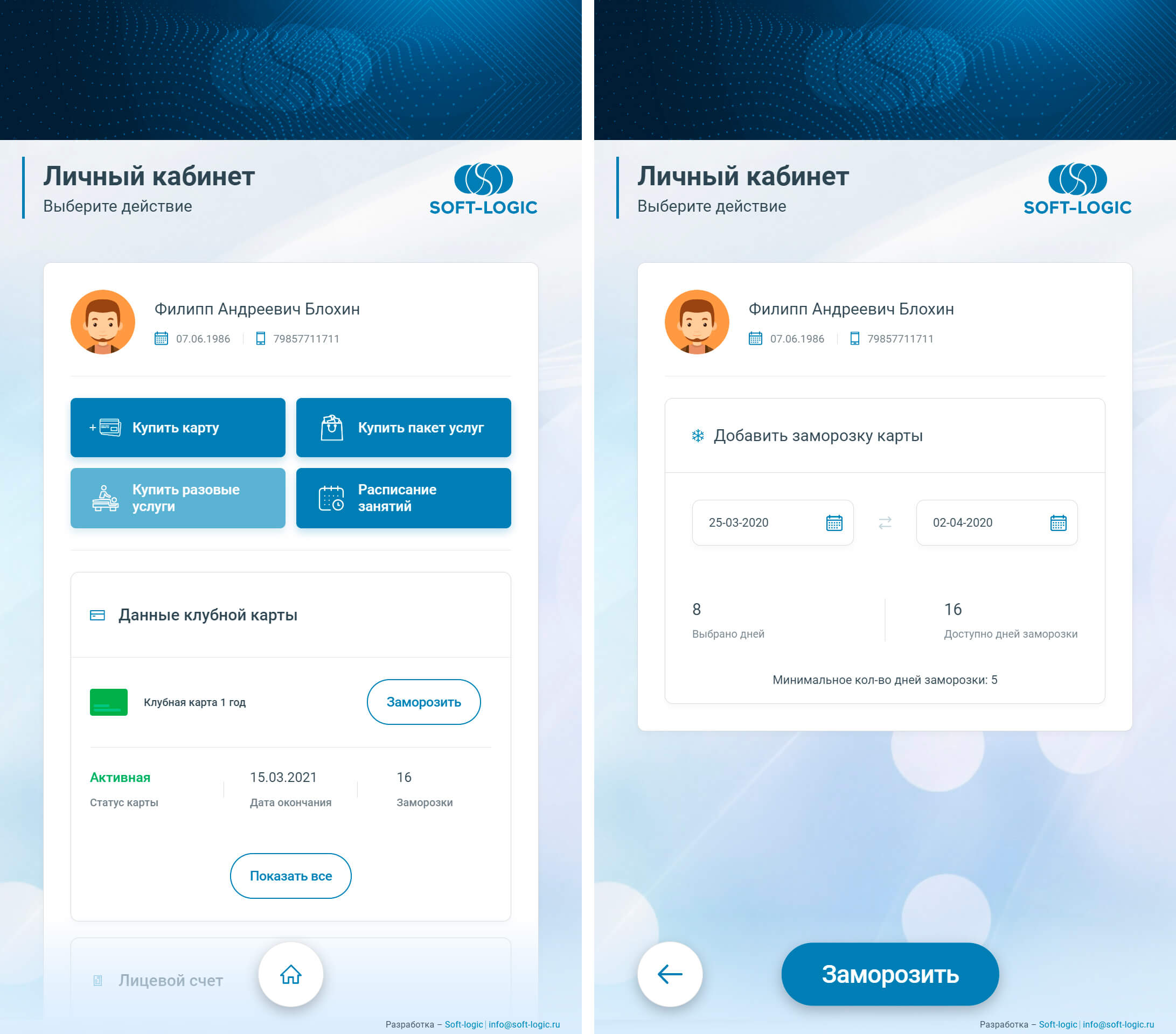 7. Managing family accounts — linking family members, friends and managing their training packages, club cards, paying for classes, replenishing personal accounts, etc.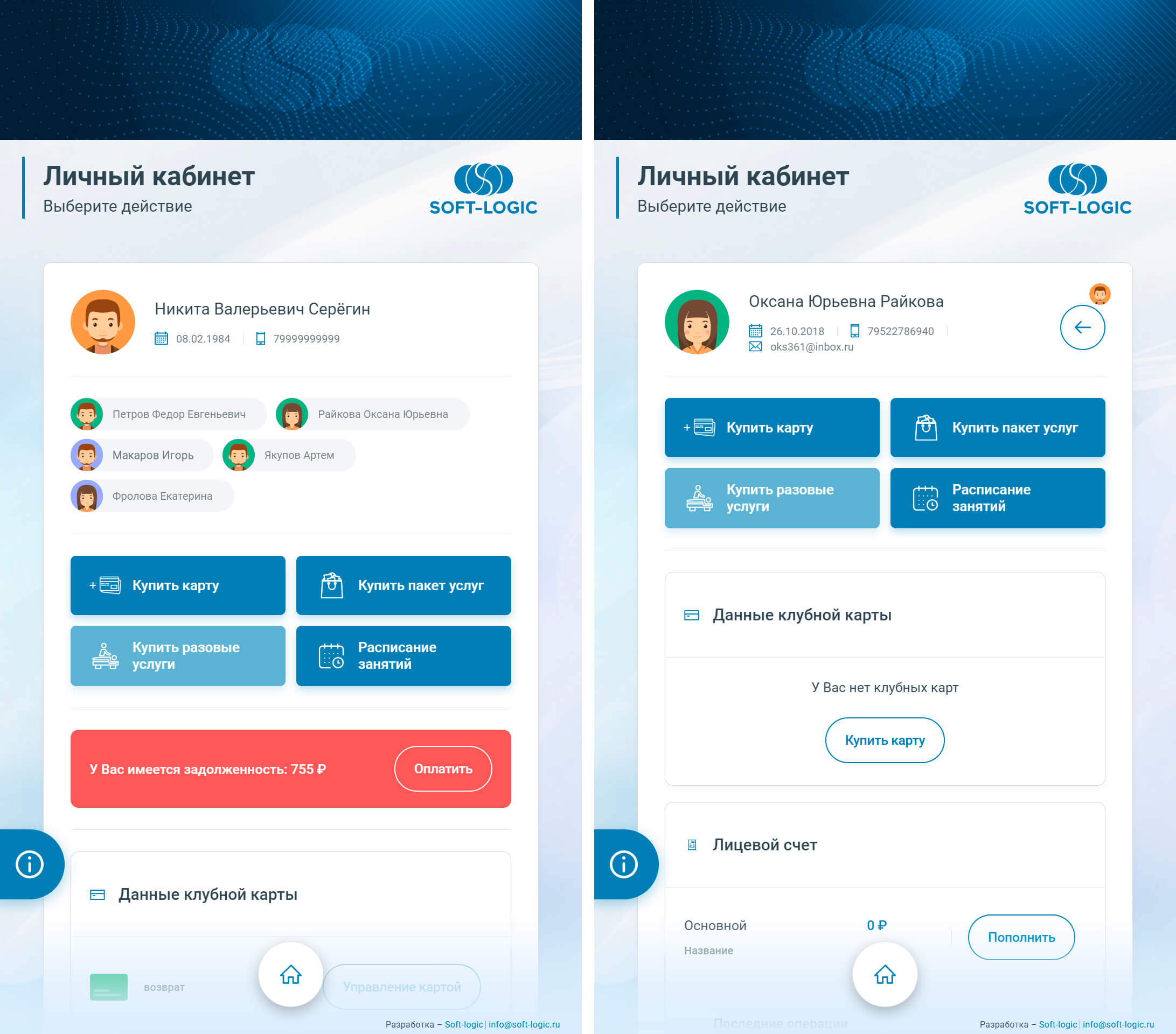 In addition to family use, the functionality can be useful for collective training with a link to one account, for example, colleagues from one company can use convenient replenishment and settlements for all at once.
Smartix benefits for fitness and wellness area

All customer kiosks are combined for management in a single back office. The owner of the system can monitor the technical and financial status of devices, business processes implemented on the devices online. Work with external accounting systems is supported and include 1C: Fitness, A&A Club, Helix Fitness, Fitpass, Universe Fitness, integration of other systems is performed on request.
Smartix software is delivered in cloud format for a monthly or annual subscription, which means that club owners do not need to worry about launching, configuring and updating — all operations will be done and supported by Smartix.
When choosing Smartix software, specialists are ready to additionally offer various turnkey kiosks models as part of a comprehensive solution from equipment partner's companies.
Smartix specialists use modern web technologies to create high-quality interfaces. The screens adapt to any size of self-service kiosks. A standard interface, basic styling or completely custom, branded UI with UX refinement for the specific requirements of fitness club owners is offered.
Smartix kiosks support work with POS terminals, if necessary, work with receiving and dispensing cash, transferring change to the client's personal account can be provided. Payments are fiscalized in accordance with 54 Federal law, receipts are sent by e-mail or SMS, fiscalization farms are supported.
The devices are actively used by club owners to advertise their own and third-party services, thanks to a bright, widescreen interface and the presence of an advertising management module for displaying banners and videos in idle mode or by conditions.
The solution allows to use kiosk not only to pay for workouts, but also, for example, to sell tickets for events with a simple entrance or with a seat selection, if the fitness club is used for organizing sports events, competitions, master classes, etc.
It is possible to add an assortment of a sports bar to the kiosk interface — pre-order and payment (including from the client's personal account), picking up by receipt, as well as automation of the sale of any goods and services of the institution through the kiosk.
Conclusion

Kiosks for fitness clubs from Smartix combine all modern and industry-specific functionality for the implementation of customer self-service processes. A smart solution from a development team with years of expertise in fitness, wellness and sports automation is available to club owners of any size.
The solution reduces costs, improves competitiveness and quality of customer service. It can be easily adapted to any requirements, refined before implementation and in the process of use in accordance with the fitness services market dynamics, needs of clubs and end customers.