By the end of 2021, over 200 banks have become members of the Faster Payments System (FPS), expanding the availability of the service for end customers. The operational and payment clearing center of the FPS is the National Payment Card System (NPCS).
The advantages of the FPS are a reduced commission for accepting payments for the merchant, ability to accept payments without any equipment — need only a screen to display a QR code.
Now Smartix self-checkouts support payment using the Faster Payments System. Payments are made through VTB Bank, while the system supports easy connection of any other banks.
In the process of purchasing goods or services, an offer to use the Faster Payments System is displayed on the payment screen. When this option is selected, the amount is displayed and a QR code is generated. Then user scans it using his banking mobile application and makes a payment.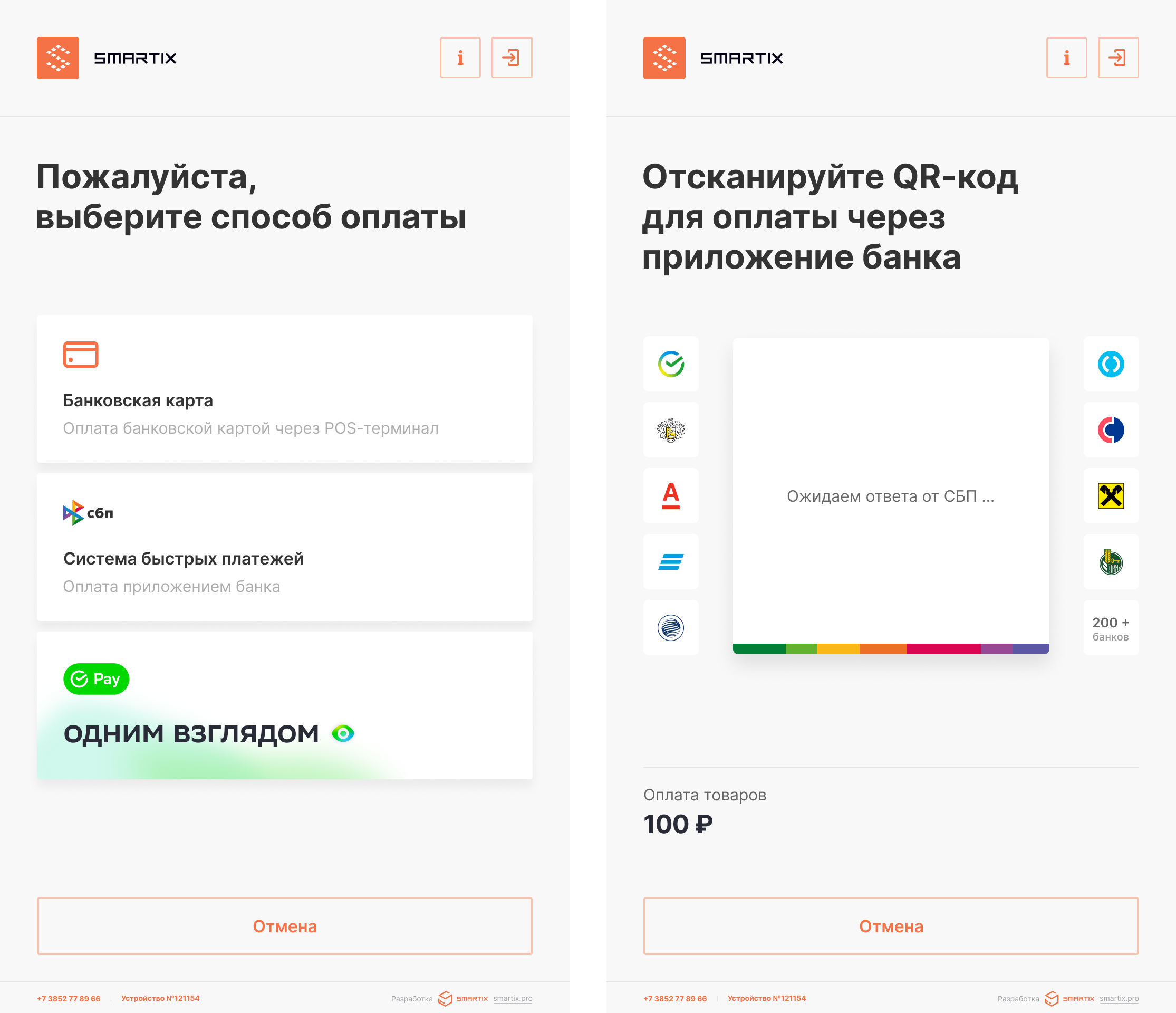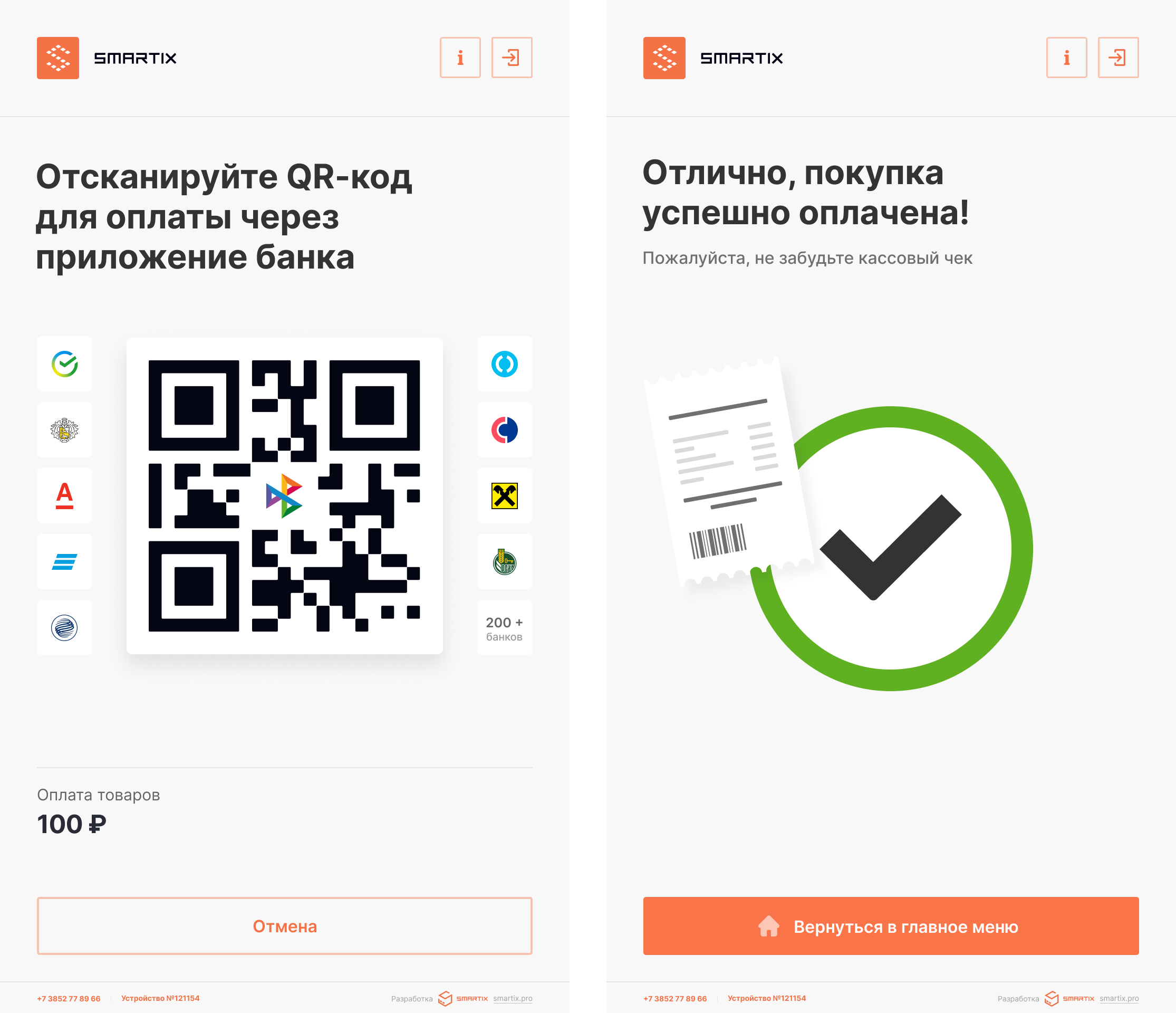 Support for FPS at Smartix self-checkouts allows customers to launch self-service services without POS terminals. Payment via FPS can be integrated into Smartix parcel lockers software at request.
The availability of the FPS functionality in Smartix solutions as a fast, convenient and secure payment method provides users with a modern, popular payment format based on QR codes. An alternative channel for receiving payments is provided for owners of cash registers with a reduced commission.