Smartix specialists have launched a Telegram bot for sending technical notifications from self-service devices running Smartix software.
The functionality affects all Smartix solutions — kiosks and self-service cash desks, parcel and storage lockers, electronic queue (ticket kiosks, electronic displays) and other devices.
Solution description
Telegram bot is the best way to reduce the costs of the growing tariffs for SMS-mailing of technical notifications. At the same time, the delivery speed is the same as SMS. The personnel responsible for the technical monitoring of the equipment only need an up-to-date version of a simple and popular application.
Administrator adds the contact addresses of the staff in the Smartix back office, linking them to the delivery type, among which the Telegram bot is now available.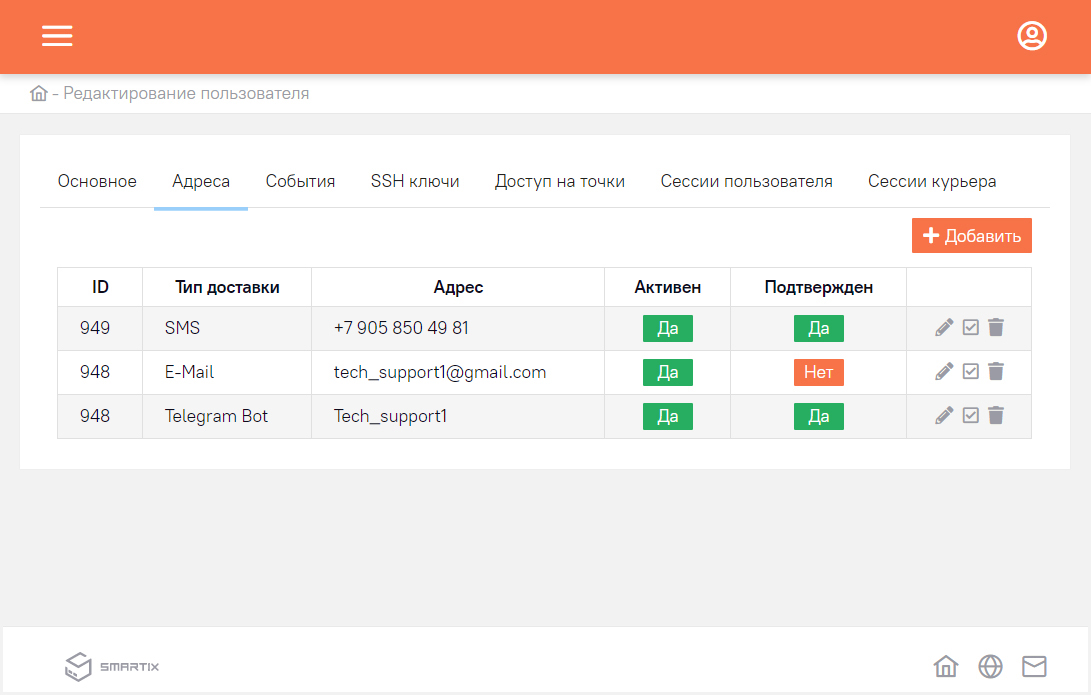 Then based on what equipment and situations the technical employee will be responsible for, he is assigned the types of events that will come via the Telegram bot.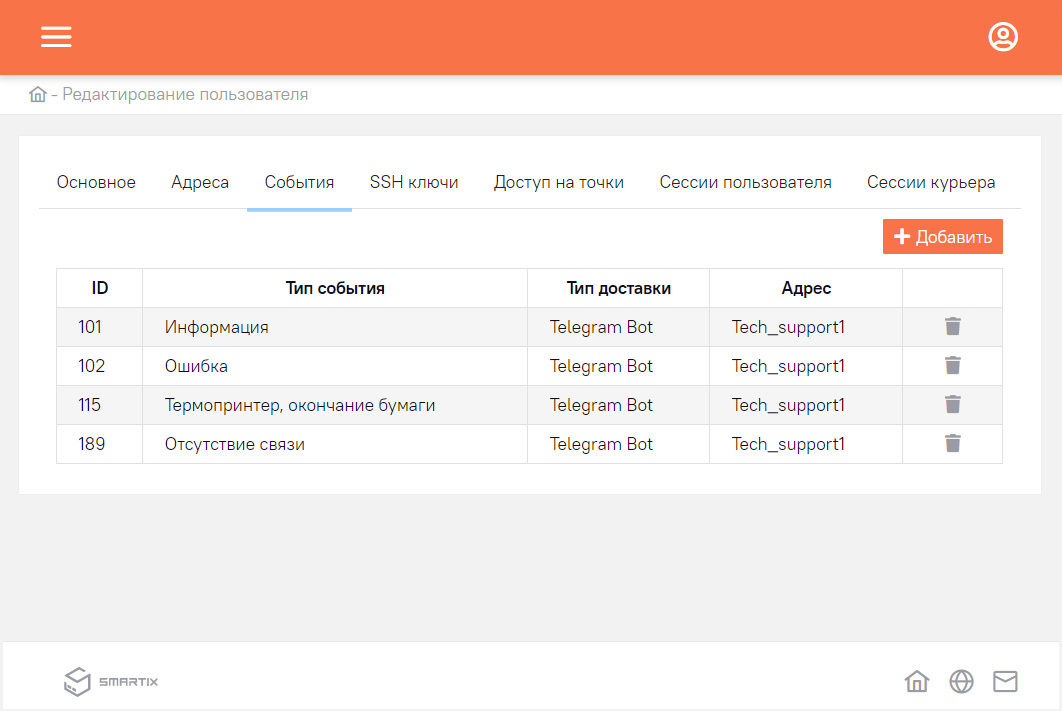 Possibilities of notifications
Alerts available for sending via Telegram bot can be used for a large number of peripheral devices:
POS terminals, cash handling devices (bill and coin acceptors, dispensers, recyclers)
Contact and contactless card readers, PIN-pads
Printers, barcode and RFID scanners
Web cameras, fingerprint scanners
Online cash registers, interaction with cloud fiscalization services
Lock controllers
Magnetic contact sensors
Notifications also affect unstable network connection, failures in software updates, operations in the device interfaces.
Up-to-date sending of technical notifications allows to quickly respond to unstable equipment operation and minimizes serious disruptions to the entire network. The downtime of the customer's self-service system is reduced, the level of availability and quality of services increases. At the same time, Smartix specialists use alternatives to SMS messages based on free messengers to minimize the customer's costs for sending technical notifications.