Modern self-checkouts assume the provision of the maximum features set. The effectiveness of the solution depends on the support of the cash register software for various conditions of goods sale, several barcode scanners, work with weighed products, etc.
One of the latest functional improvements of the Smartix cash register software is support for paying for goods that have been weighed using trade scales. In the back office ability to create profiles of organizations containing the rules for recognizing barcodes of scales has been added. Barcode formats include product data, weight in grams, checksums, which will be recognized at the checkout.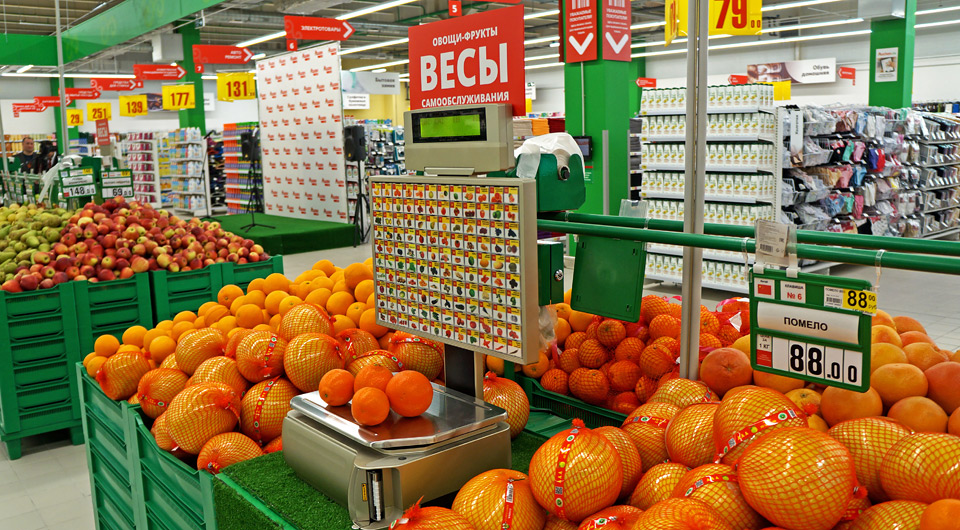 As a result of the refinement, Smartix self-checkouts are now suitable for all retail areas selling both piece and weight goods.
Also support for two barcode scanners has been added for Smartix self-checkouts. Usually retailers need to provide users with the ability to scan products through a fixed or remote scanner (including wireless models) — as a result there is increased convenience and throughput capacity.
The variability in the choice of scanners is relevant both for grocery retail and stores with bulky products (construction goods, household appliances, etc.).
Support for various capabilities, including work with piece and weight goods, multiple barcode scanners, an efficient solution with payment for 18+ goods category, turn the Smartix checkout software into a system with a set of features that meets all the technological needs of modern commercial business.
Thanks to the built-in capabilities, Smartix checkouts are suitable for any areas, including grocery and non-food retail, FMCG and DIY products, as well as highly specialized areas — fashion boutiques, pharmacies, drogerie, fast food, cake shops, etc.
The solution supports integration with inventory systems, and if necessary, can be modified to meet any customer requirements at the time of launch or during future use. If necessary, Smartix specialists are ready to provide integration with any retail equipment.